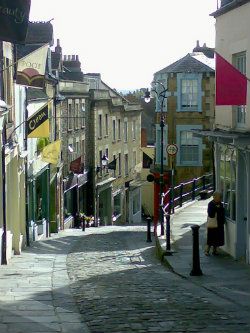 Sustainable Frome is a group of people living locally who want to build a greener future, and one in which Frome is better placed to meet the challenges of climate change. We are part of the Transition Network, which believes that peak oil and financial stresses in the world require urgent community-led responses.
We meet every first Thursday of the month at the Masonic Hall, North Parade, Frome. We start at 6.45 pm with shared food, with speakers and announcements from around 8pm. Everyone is welcome!
LATEST NEWS - May meeting: 2nd May, from 6.45pm at the Masonic Hall. Friends of Palestine will be talking about building sustainable communities in Palestine.
Some of Sustainable Frome's groups and projects include:
Incredible Edible Frome * Frome Garden Share * GREEN FAIR * COHOUSING GROUP * Food & Land * Apple Group * Apple Tree Map * Permaculture * Greener Buildings * Car Club * Frome Electric Car * Energy * Transport * Waste * Energy Descent Action Plan * Find a list of GROUP CONTACTS + EVENTS CONTACTS + PHOTOS

We would love more people to get involved in our projects, so do get in touch if you are interested.
For expenses claims see 'Key documents'.
Thinking of becoming a member of SF? It costs nothing, and you will be kept up-to-date with all the news through our monthly newsletter. Just fill in the form below.


Other related projects; Low Carbon Communities Challenge * FROME DREAMS * local discussions at Frome People More! Join the Energy Share group.